ZD VALVE
Eccentric ball valve is also called eccentric plug valve, which is designed by metal to metal hard seated and double flanged type. It is allplied in the sewage and waste water industry, municipal engineering, drinking water engineering, and etc.
Flange dimension and drilling: EN1092/ISO5752(DIN2501), or other as request
Face to face length: EN558-1/ISO5752 series 3(DN300 and bigger size, enterprise standard)
Pressure rating: PN 10/16/25/40/64
Sizes: DN 100 – DN 2000;4"-80"
Applications: water, waste water, oil, grain, slurry etc.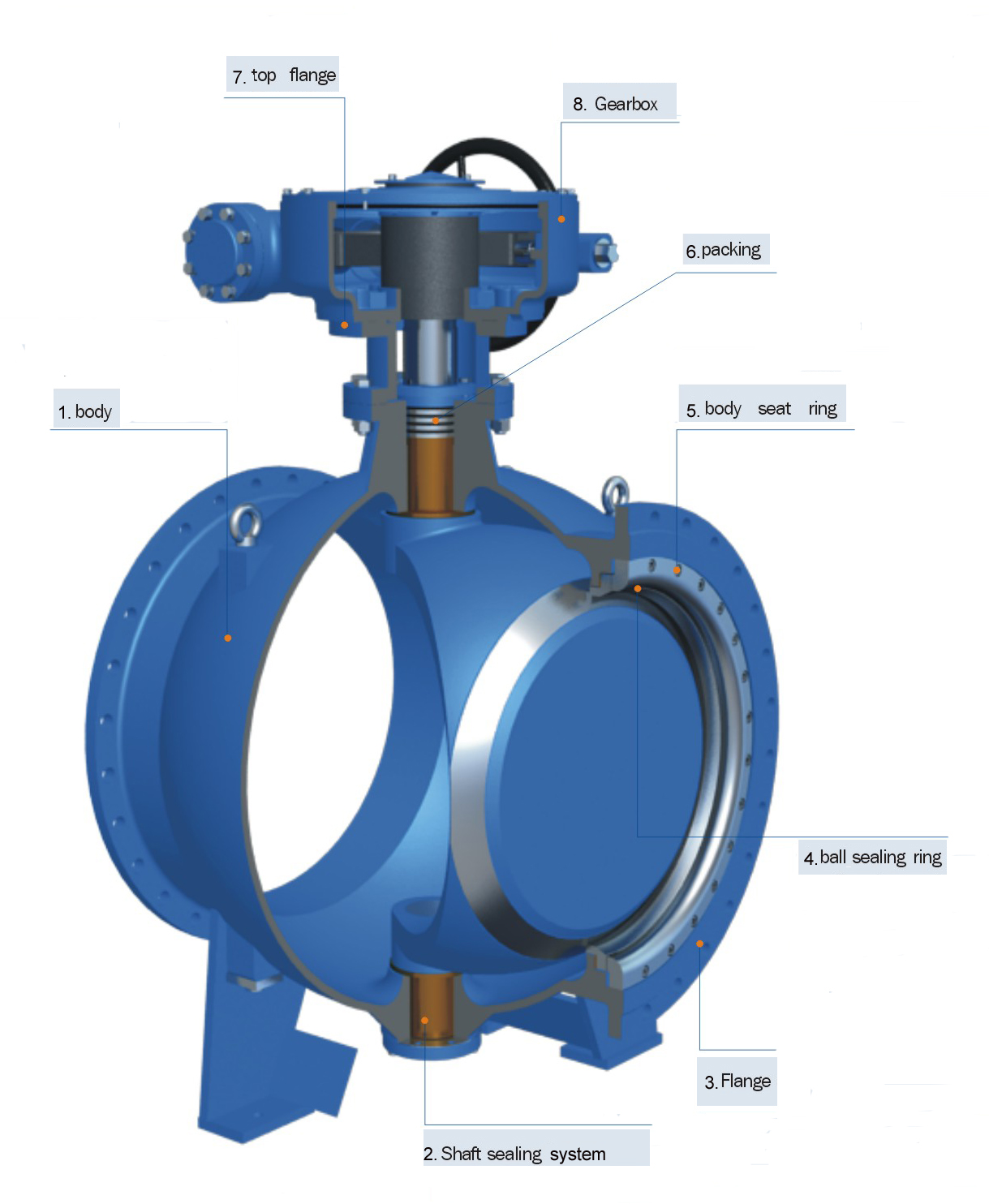 Overview:
►1.Body
Straight through flow port with low pressure loss and energy-efficient
►2.Shaft sealing system
Shaft sealing by means of O ring or graphite packing ensures reliable sealing performance.
►3. Flange
Flange and drilling with EN1092-2
►4. Ball sealing ring
Welded hard alloy ball sealing ring provides long and durable service life.
►5. body seat ring
Welded hard alloy body seat ring provides long and durable service life.
►6 Packing
Easy adjusted packing design ensures the reliable sealing performance
►7. Top flange
ISO 5211 top flange connect with gearbox
►8. Gearbox
Gearbox is equipped with ISO 5210 flange connection with actuator, and F10 is standard specified.